Baa Baa Barrett Woolen Designs & Such
What's New! 
I'm so pleased to announce that Sheila Arbogast's Prairie Road Designs are now available at my shop "The Wool & Cotton Company, no. 219" and through my website baabaabarrett.com.  I have the full line of Sheila's patterns and more than 220 yards of her wonderful wool. 
Sheila frequently taught in the southeastern states where smaller patterns for pillows and small mats in bright colors are very popular. Her patterns feature animals, birds and often have a connection to the wildlife of beaches and the  ocean. Watch for shop classes and learn to make Sheila's wonderful 3-D hooked animals and her Christmas nativity scene.I'm delighted to expand my pattern inventory with Sheila's designs!
Sheila has retired and is moving out of state where she and her husband Craig will be closer to their family members.  We will miss Craig and Sheila's talent, good cheer and cherished friendship!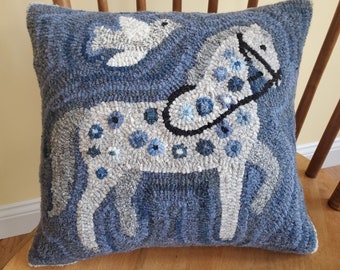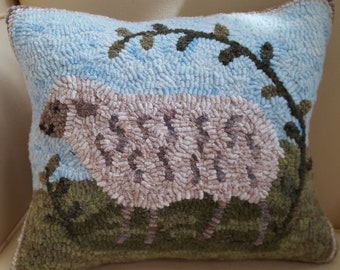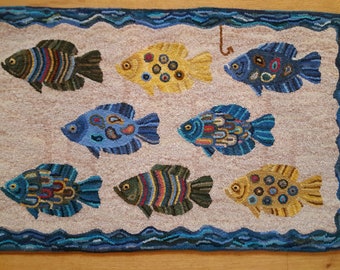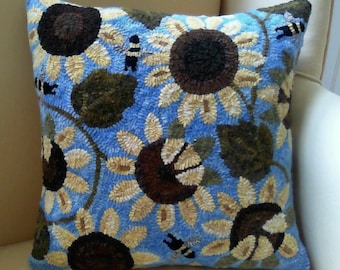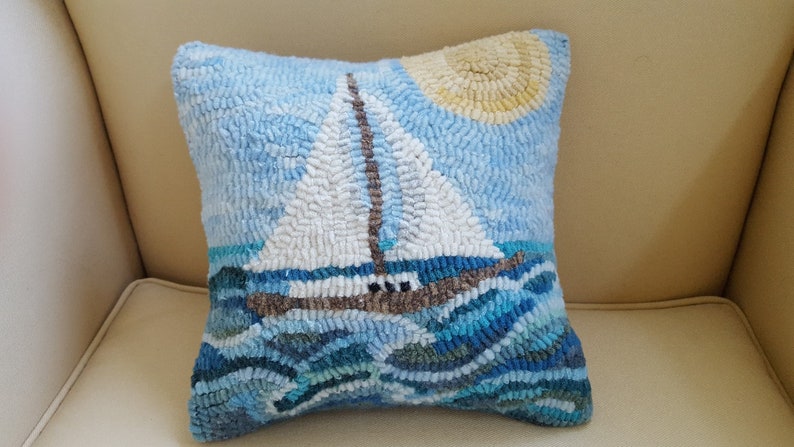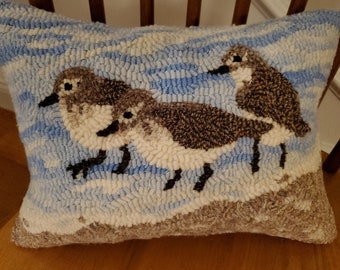 Now Open
In March, I opened a new shop in partnership with my friend Dawn Heese, the exceptional quilt designer and expert on wool applique. "The Wool & Cotton Company, no. 219" is located at 219 Main Street, Boonville, MO 65233.  Our hours are Thursday, Friday and Saturday 10A - 5P, and Sunday Noon - 5P.  Closed Monday - Wednesday.  
For rug hooking we have more than 400 yards of wool in stock, my pattern designs as well as patterns by Sharon Smith, Sheila Arbogast, Among Friends Designs and other miscellaneous designers, wool applique patterns by Rebekah L. Smith, Buttermilk Basin and 1904 Cottonwood House, sari ribbon, over-dyed stretch velvet, vintage paisley wool, yarn, hooks, monks cloth, linen, red dot tissue, strip sizers, hooks, Cushing Dyes, lavender hand salve and Wax and Wool Candles from Washington state. Dawn's products include her line of cotton fabrics from Diamond Textiles as well as other designers, an extensive collection of her quilt, punch needle and wool applique patterns, fusible fleece, hand dyed wool bundles, needles, bags, jewelry, Valdani threads and other notions. We love books and always have the latest in stock.
Come in and see the beautiful quilts and rugs on display and check out our line of in-shop classes.  Follow us on our Facebook page, The Wool and Cotton Company, no. 219.
I look forward to seeing you!
 Elinor Barrett